Natural sports fields
Ryecroft Grounds maintenance have the best equipment to maintain your sports fields. Staff are experience and trained and qualified in horticulture and fine turf. Staff hold the reliant licenses to undertake works such as Spraying herbicide. We have experience working for, Local authority, university, high schools, football, rugby and golf clubs etc. Maintaining your Pitches to a high standard is what we do best. These are some of the sports fields services we provide:-
Grass Cutting, Aeration, shockwave, verti draining, slitting. Top Dressing, fertilizer, spraying, Disc seeding, hedge cutting,Renovations, Line marking etc.
We can Taylor a grounds maintenance package for you to ensure your pitches are good and playable all year round
We can install and repair Goal posts, ball stop nets and we undertake other works such as drainage and landscaping. If you need some thing thats not here please ring us if we don't do it we know who does.
Digger / Tractor Hire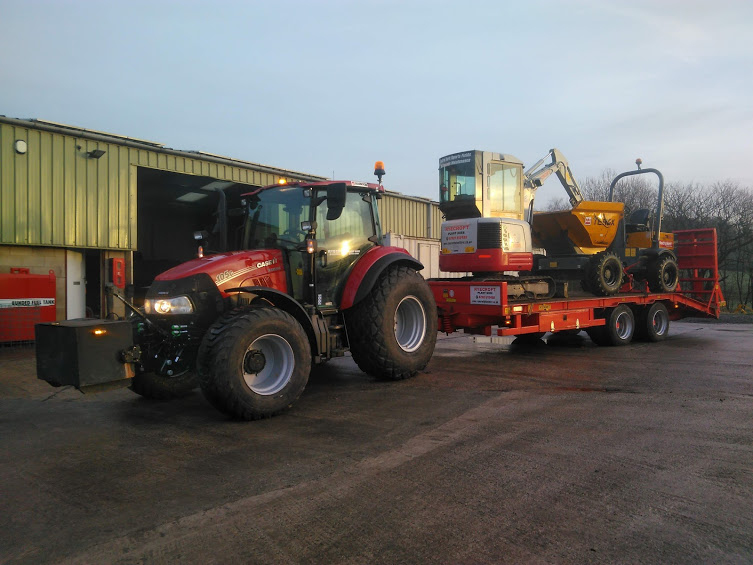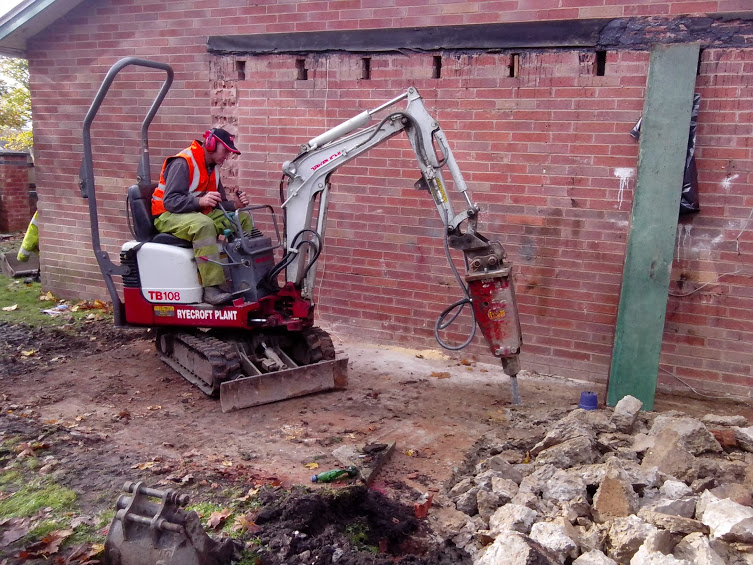 MIni Digger and drivers hire. We hire diggers of all sizes from mirco diggers that can fit through a door, large excarvators with operators.We can provide Attachments for the diggers :- breakers, grabs, flail mowers, augers, etc.
Tractor Hire. We hire Tractors with operators we can provide differant atachments , such as flail mower, Hedge cutters, sports fields mowers, aeration manchines, Shockwave, verti drainers, slitters, chippers, tipper trailer, lowloader trailers,loaders with forks, bucket etc.
We also can provide other types of plant dumpers, bobcat, telehandlers, etc of various sizes.
Over the years we have worked for local authorities, charities, forestry commission, builders, landscaping company's under taking all kinds of work includng excavating footings, landscaping projects.
Grounds Maintenance
Ryecroft Grounds maintenance offers full grounds maintenance services. Want a tidy site, grass cut, hedges trimmed, sports fields cut, weeds killed, beds tidy, line marking done, do you want to think about these things? NO!!!. Then we are The Right Grounds maintenace team for you.The staff at Ryecroft are DBS checked, And are trained and qualified in horticulture and fine turf maintenance. The services our staff under take includes. Grass cutting, hedges/ tree trimming, bed weeding, the application of weed killers herbicides and moss and aligi treatments etc. Ryecroft Grounds maintenance, has contracts with businesses, school's, colleges, university's and estates in the north west. No matter if you have a small or large site, estate, house, school, university, industrial site or retail park. Ryecroft is the team for you, with repeat business year after year Speaks for it self. its costs nothing to talk We may be the best phone call ever?.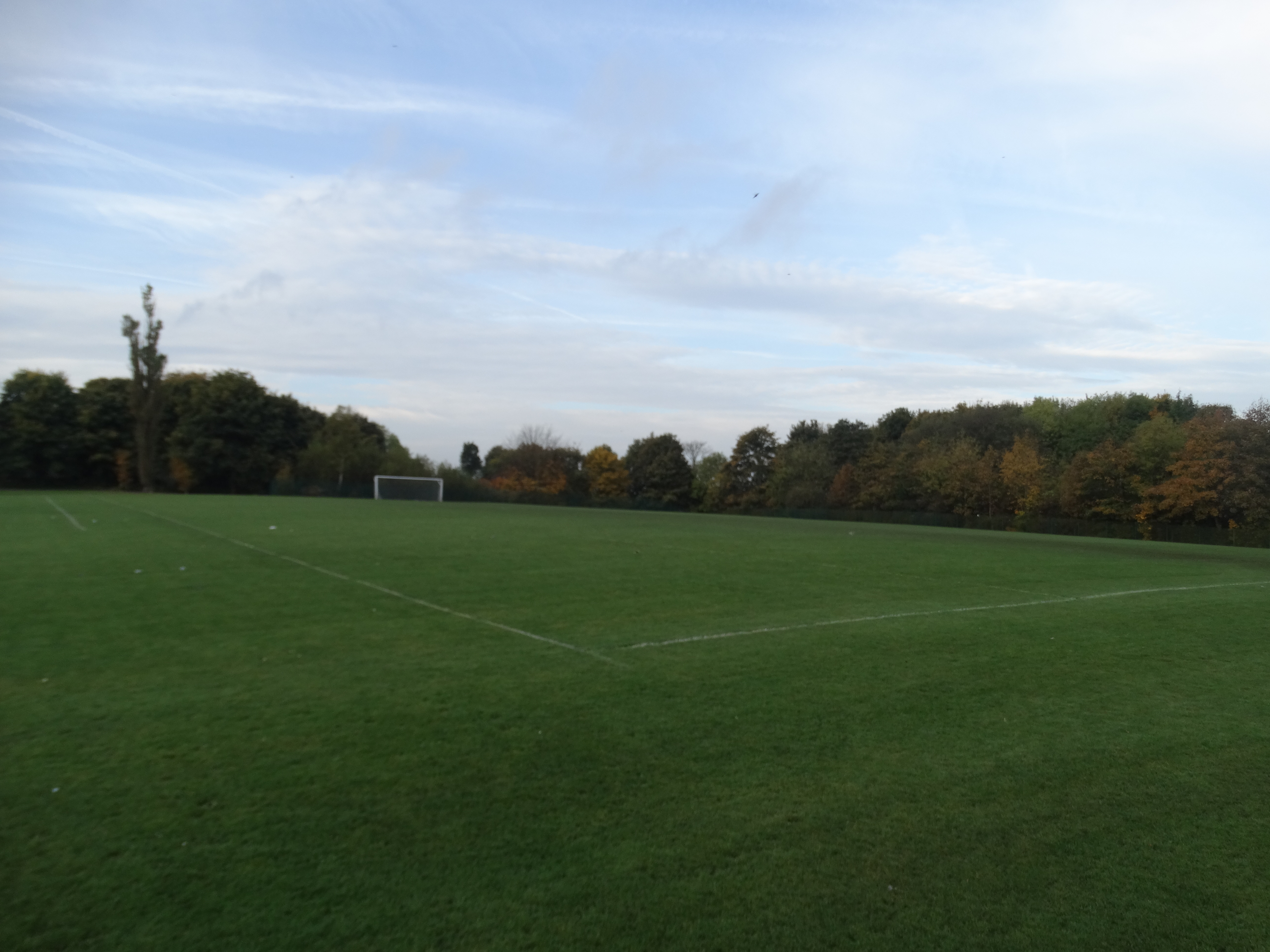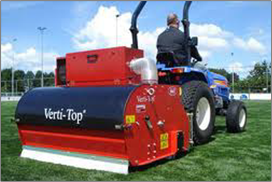 Astro Turf Maintenance , Polymetric Running track
Astro turfs 3g/ Sand based etc, Polymetric Runnings Tracks needs the correct preventative maintenance. If you have an Astro turf, running track of any kind it is important that it is maintain correctly especially if the facilities are hired out. Ryecroft can provde services to ensure the long life of your synthetic surface. With tailor made packages to suit the usage of your synthetic surface. From full maintenance packages to annual maintenance, such as deep cleaning, inspections and repairs.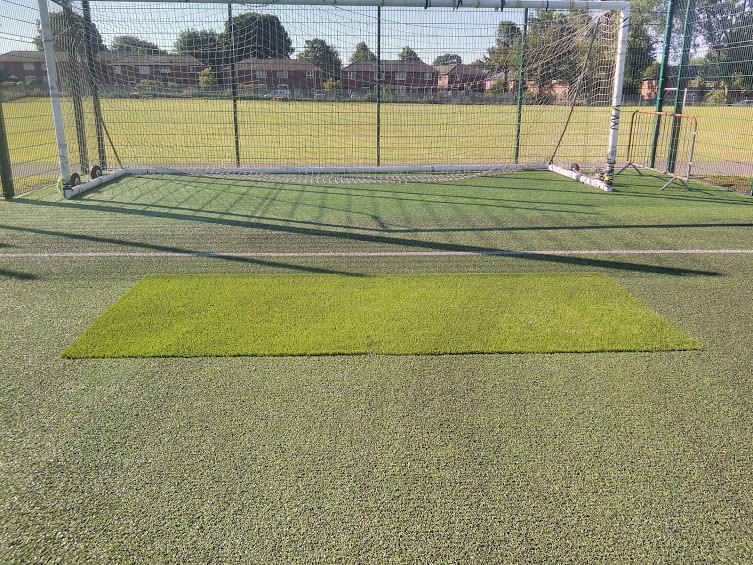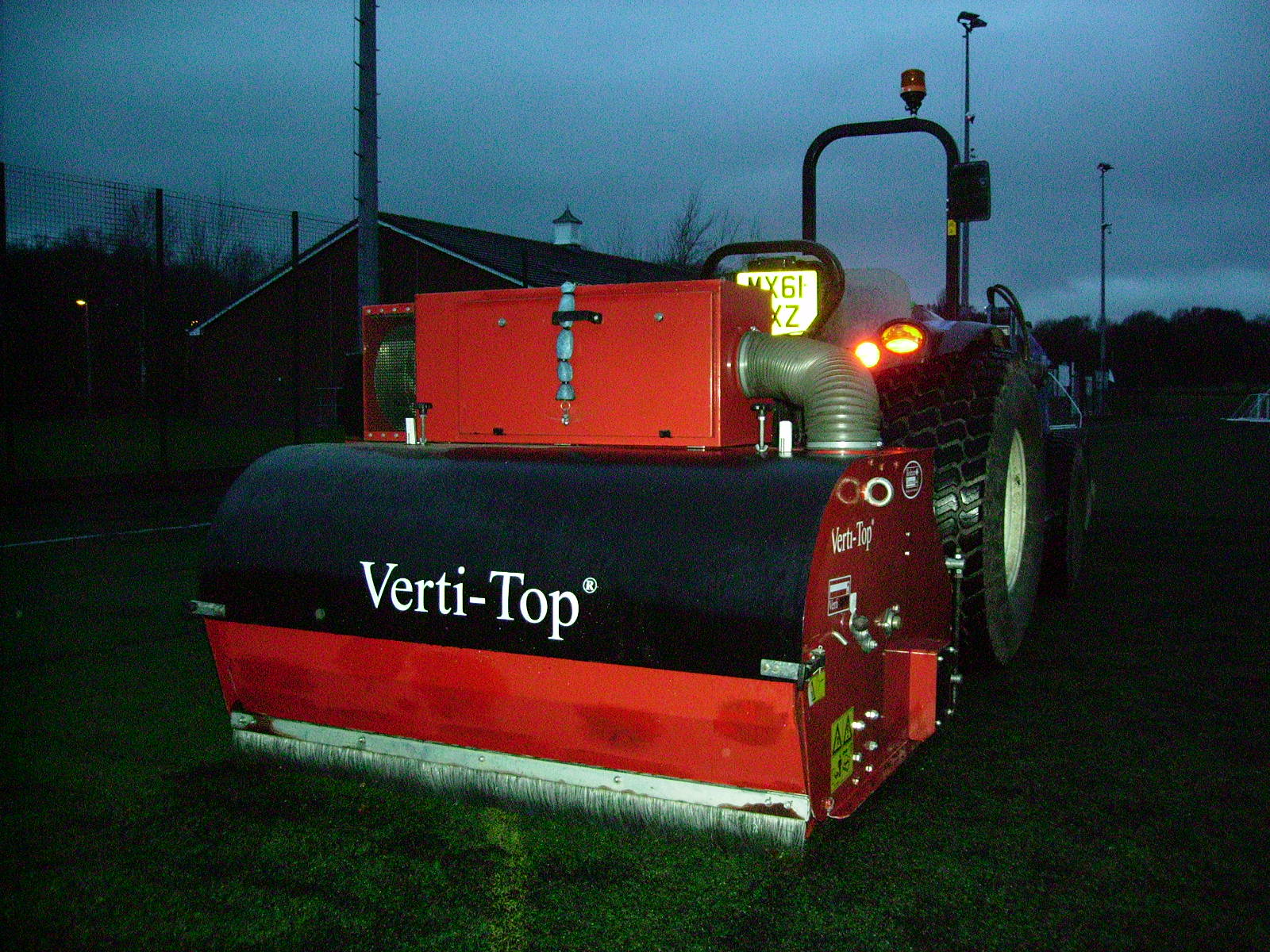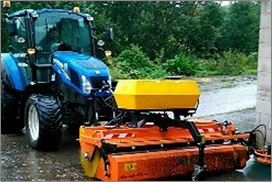 Site Services
Ryecroft Is a one stop shop, undertakeing site services with specialist equipment such as roadsweepers, Snow ploughing, high pressure cleaning machines to ensure clean safe carparks and foot paths. Ryecroft is a licenced waste carrier and can undertake the removal of fly tipping, site clearance. Our tractors can be equipped with heavy duty flail mowers for cutting long grass and hedges. From time to time Ryecroft has undertaken specialist tasks such as fence repairs, concreting, tarmacing and drainage repairs. The staff at Ryecroft are trained and qualified to apply specialist chemicals for the treatment of weeds, moss, algae.
Some of these services can be viewed working on our you tube channel
line marking
Your sports fields are cut your astro turf groomed and all is looking good, now you need the markings. With access to the best equipment and line marking paint Ryecroft can mark your sports fields out no mater what your sports is. Most sports clubs are affiliated to an Associations like FA or FIFA. This requires Regulations to be followed. You can trust us to under take line marking that complys to the Association your club is affiliated to and to comply with current legislation. we have experience in marking all kinds of sports and under stand that lines should be right, white and bright. Want to get the most out of your pitch, we can advist how to get multi use out of one pitch. IE football and rugby and junior football, Athletics tracks rounders ETC all on one Pitch, Giving the sports pitch multi use. Our staff are trained and licensed to use chemicals on sports surface and can advise on the best corse of action for chemical and Paint mix. We under take line marking for sports clubs, universities, colleges, schools, even other contractors.what ever your needs are. Or you need some advise we should be able to help give us a call.
The correct way The wrong way
If you want your pitches to look good and lines professional?.
Gallery
Gallery of and pictures of plant and equipment